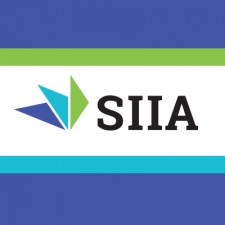 Irvine, CA, January 25, 2017 (Newswire.com) - ​​​​​​​​The Software & Information Industry Association (SIIA) has invited long-time tech entrepreneur Kevin Perkins to speak at the "Best Practices: Social Media" session for their Digital Media Boot Camp Series in Irvine, California. Perkins is involved with a number of companies and has recently joined Project Insight® as Director of Marketing to accelerate growth and strategic product integration.
SIIA is an umbrella organization representing 800+ technology, data and media companies globally. The organization helps industry leaders work through technology and business challenges alike. Perkins will also discuss the new product direction Project Insight will be embarking in the coming weeks.
EVENT INFORMATION:
SIIA Boot Camp Series: Marketing
Thursday, January 26, 2017
http://www.siia.net/bootcamp/Marketing-Series/Irvine-CA-Jan-26
"BEST PRACTICES: SOCIAL MEDIA - USING SOCIAL TO RAISE AWARENESS AND DRIVE ACTION"
Almost every marketing campaign has a social media component but too often, our social strategies are simply regurgitating the same information from executions in other marketing channels rather than really driving engagement and advancing the campaign. This session offers best practices and case studies on how you can be effectively leveraging each of the major social media platforms as well as why "likes" and "followers" are taking a back seat to influencers and driving specific action as the real goals for social media.
Moderator:
Tony Winders, CEO and Principal, Winders Consulting Group
Panelists:
Johnathan Dane, CEO, KlientBoost
William Fisher, President and Co-Founder, Quicksilver Software
Kevin Perkins, Director, Marketing, Project Insight
Steve Weiss, CEO, MuteSix
For more information about SIIA, please contact Rhianna Collier, Vice President and Managing Director: rcollier@siia.net
About TCOSC
The Technology Council of Southern California is the premier forum for the region's technology leaders, providing events, connections, information and resources to help technology companies succeed.
Founded in 1991 as the Software Council of Southern California, the Technology Council has a long history of supporting technology companies across throughout the region. In 2016, the Technology Council joined forces with The Software & Information Industry Association (SIIA) to become a regional chapter of the Software & Services Division (SSD).
About Project Insight
Project Insight is project and portfolio management software focused on helping mid-market companies and medium sized organizations centralize projects, balance resources, collaborate on project assets, enter time/expenses, track budgets and view real-time reports. Project Insight is used by IT, professional services, product development and advertising teams worldwide. Project Insight is offered in both cloud and on premise editions and is compliant with the PMBOK® Guide. To learn more, visit www.projectinsight.net or follow us on Twitter @ProjectInsight using #projectmanagementsoftware.
Contact:
Denise Rodriguez, Marketing Specialist​
Denise.rodriguez@projectinsight.com
+1 (949) 476-6499
Source: Project Insight
Share: