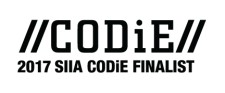 Irvine, California, June 14, 2017 (Newswire.com) - Project Insight (www.projectinsight.net), project and portfolio management software was named a 2017 SIIA CODiE Awards finalist in The Best Project Management Software category. Finalists represent the best products, technologies, and services in software, information and business technology.
Project Insight offers the most flexible, customizable and usable project management solution for every team and project level. With features like intelligent scheduling, resource allocation, time and expense tracking, mobile and tablet access, Project Insight is powerful enough to satisfy experienced project managers, while maintaining flexibility and ease of use for team members and executives.
"We know that 90% of project managers only use about 5-10% of a tool's feature set," said Kevin Perkins, Director of Strategic Marketing. "Our approach allows team members to work where they're at. That way, PM's who use Project Insight® can focus on the analysis of the work being done ... not wasting time chasing after everyone for their work completed, their time spent, and how much it cost."
The SIIA CODiE Awards are the premier awards for the software and information industries, and have been recognizing product excellence for over 30 years. The awards offer 93 categories that are organized by industry focus of education technology and business technology. Project Insight was honored as one of 205 finalists across the 59 business technology categories.
"I am impressed by the level of innovation and creativity of the products that have been selected as this year's CODiE Award finalists. We are happy to recognize these products and the power they have to transform the future of how we do business," said Ken Wasch, President of SIIA.
The SIIA CODiE Awards are the industry's only peer-recognized awards program. Business technology leaders including senior executives, analysts, media, consultants and investors evaluate assigned products during the first-round review which determines the finalists. SIIA members then vote on the finalist products and the scores from both rounds are tabulated to select the winners. Winners will be announced during the CODiE Award Business Technology Winner Announcement & Celebration, July 25 in San Francisco.
Details about each finalist are listed at http://www.siia.net/codie/Finalists.
About the SIIA CODiE™ Awards
The SIIA CODiE Awards is the only peer-reviewed program to showcase business and education technology's finest products and services. Since 1986, thousands of products, services and solutions have been recognized for achieving excellence. For more information, visit siia.net/CODiE.
About Project Insight
Project Insight is project and portfolio management software focused on helping mid-market companies and medium-sized organizations centralize projects, balance resources, collaborate on project assets, enter time/expenses, track budgets and view real-time reports. Project Insight is used by IT, professional services, product development and many more industry leaders worldwide. Project Insight is offered in both cloud and on-premise editions and is compliant with the PMBOK® Guide.
###
Contact:
Denise Rodriguez
​Denise.rodriguez@projectinsight.com
+1 (949) 476 6499
Source: Project Insight
Share: